NOEL
OTCH Phantom Wood Lord Have Mercy UDX OM3 TD RAE NN BH STP1 RATN (AKC pointed)
( Multi Group-winning Silver GCH Bernkastel's Chunk of Topaz x Phantom Wood Holly TDX HSAs RE)
Hips OFA Excellent RO-72140E42F, Elbows DJD1, OFA FULL DENTITION RO-DE15/44F, OFA Heart RO-CA5163/45F/C-VPI-ECHO, CERF RO-364236, OFA JLPP Clear

Click HERE to see Noel practicing Scent Articles!
Click HERE to see Noel Heeling!
Click HERE to watch Noel earning her 1st UD leg (195)!
Click HERE to see Noel's Open run for her 1st UDX leg (197.5)!
Click HERE to see Noel's Open run (198) to finish her OM1 title!
Click HERE to watch Noel in the Open run that finished her OTCH!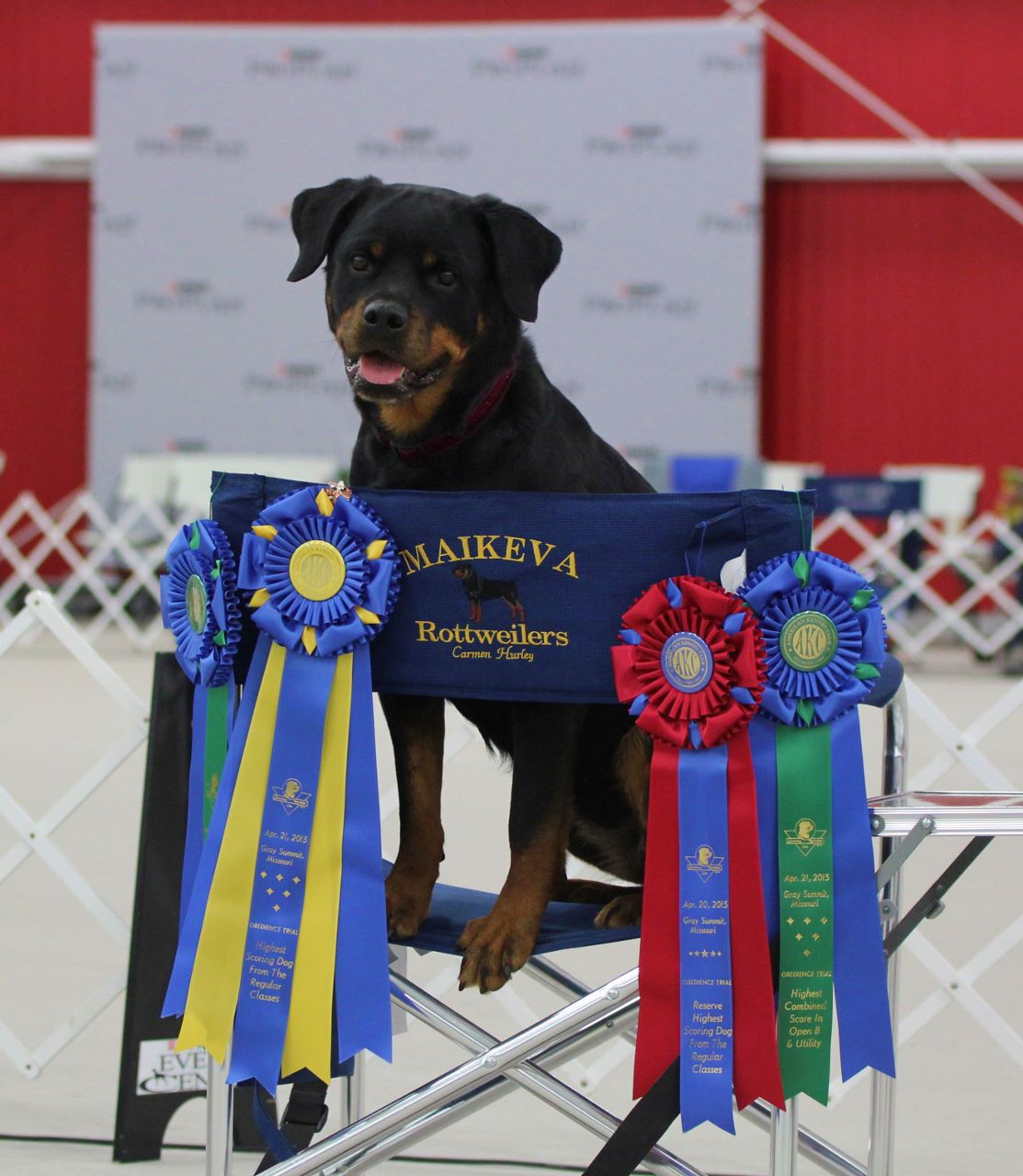 Noel was born on 4/24/08 and has been a little go-getter from day one - she has provided non-stop entertainment with her creative antics. She has a sense of humor with a capital H and is always throwing me surprises during our training sessions. Noel is a petite and compact bitch with a huge personality.  She's smart as a whip and eager to please, which makes her a fun training partner.  Noel is a true working girl and would not be happy without a job to do.  She loves everything she tries, which is a lot!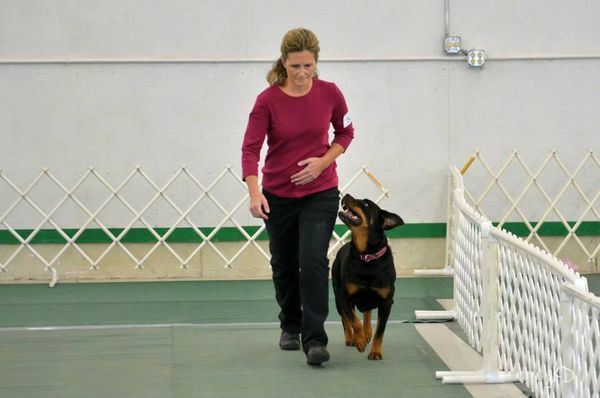 Noel easily earned her Tracking Dog title at the age of 18 months, and someday after she is retired from obedience we will pursue her TDX.  She has strong drive for tracking like so many of her relatives at Phantom Wood and we have high hopes for her accomplishments in this venue.  She finished her RN title in May 2010 and finished her Advanced and Excellent titles in early 2012, and qualified for the AKC Rally Nationals in March 2013.  Noel earned her CD in April 2011 in three trials, with scores of 196.5, 197.5 and 196 and two first placements at all breed trials.  Then in September of 2011 she earned her 1st CDX leg at her first trial with a 193.5 and 1st placement, then in January 2012 earned her 2nd CDX leg with a 195.5 and 1st placement. She finished her CDX in April 2012 with a 190.5 and 1st placement. 
 In November 2012 Noel earned her BH and STP1 (random article indication) titles at the Great River Working Dog Assoc. trials in WI.  
After time off for puppies and some fine tuning in obedience, she is back in the obedience ring and finished her UD.  She earned her first UD leg with a 195, her 2nd leg with a 194 1/2 and 3rd leg with a 190 1/2.  Noel finished her OTCH and UDX on August 8, 2015.
Feel free to browse through more pictures of this beautiful working girl! 
Scroll to the bottom to see her pedigree...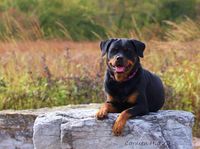 OFA Excellent, OFA Full Dentition, OFA Heart-ECHO, CERF
ARC Gold Sire RO-31194G, RO-1559 RO-CA139, ARC Gold Sire

RO-14802F24M ARC Silver Sire, MRC Hall of Fame

MRC Hall Of Fame, ARC Gold Sire

DOG World Award 1996, CRC 1ST Brood Bitch, CRC BRONZE DAM, MRC Hall of Fame, ARC GOLD DAM

OFA Good Elbows OFA Cerf, Cardiac Clear ARC Silver Sire

OFA Good Elbows OFA Cerf Cardiac Clear MRC Hall of Fame ARC Gold Dam

MRC Hall of Fame, ARC Gold Sire, OFA Good, Cerf, Cardiac Clear