"Gabbi"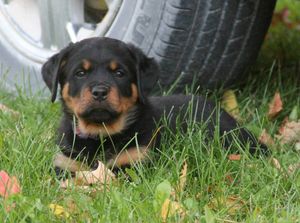 Scocars An Olympic Story UDX OM2 PCDX GN BN RE SEE SIM SWA RATN HIC
DOB 7/31/12
(CH Von Brader's Jem of Phantom Wood UD TDX JHD x OTCH Phantom Wood Lord Have Mercy UDX OM3 TD RAE BH STP1 NN RATN)
CHIC # 100439, Hips OFA Excellent  RO-74418E24F-VPI, Elbows OFA RO-EL9897F24-VPI, OFA Heart RO-CA6375/25F/C-VPI-ECHO,  CERF RO-EYE280/15F-VPI (2013)  , Full Dentition OFA # RO-DE411/10F-VP1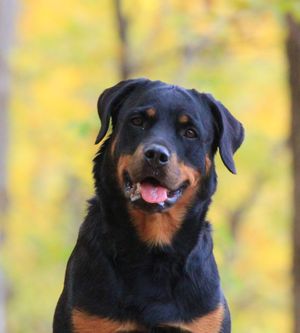 Gabbi is our keeper from the Noel/Jem A litter.   Gabbi is a very high drive girl, but oh so sweet!  We absolutely couldn't be happier with her friendly temperament and strong working drive.  She is a high energy girl and needs lots of work to keep her busy, and is happy to do anything we throw at her.  She is a fabulous obedience dog with high biddability.  Like all the puppies in the litter, she is also a natural retriever.   She also loves children and is good with other dogs.  Unfortunately Gabbi's obedience career was cut short by a shoulder muscle injury and she is now having fun starting her Scent Work journey, which she and I love doing together!

Gabbi earns her BN title with scores of 199.5, 200 and 200!
Gabbi earns her CD with scores of 195.5, 197, and 196.5! 
Gabbi earns her GN title with scores of 195.5, 196.5 and 199!
Gabbi earns her CDX with scores of 197.5, 196.5 and 195.5!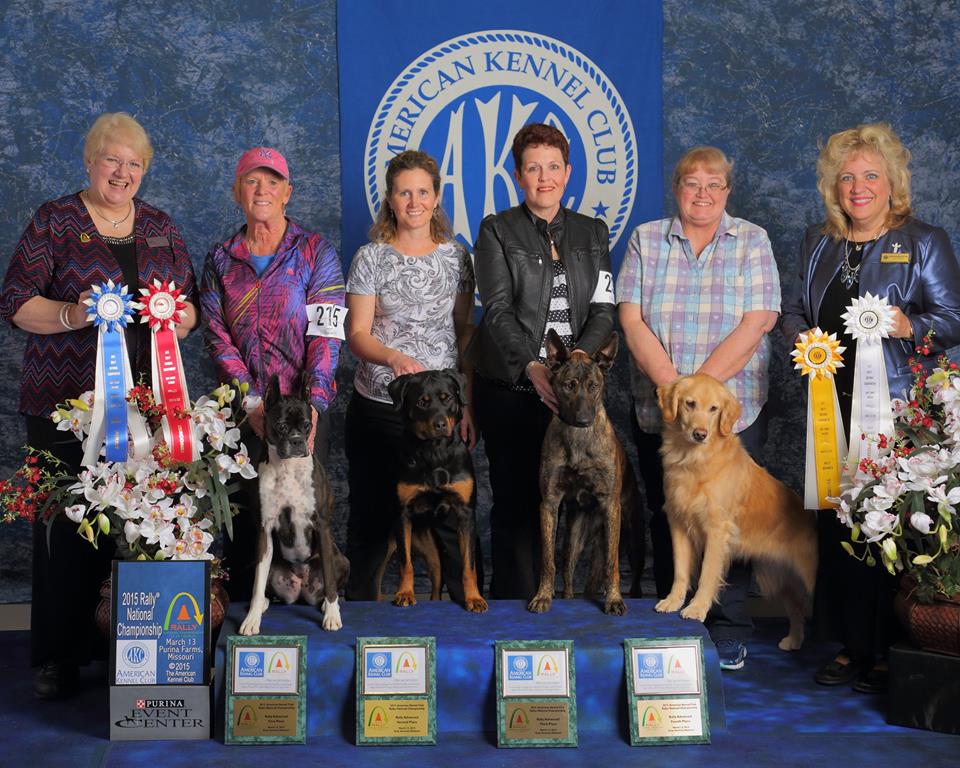 *Gabbi wins 2nd place at AKC Rally Nationals 2015!!
Click HERE to see Gabbi's Pedigree
Click HERE to see Gabbi earning her HIC at 10 months old!
Click HERE to watch Gabbi practicing Heeling at 1 year old!
Click HERE to watch Gabbi practicing marking and tugging 15 months old!
Click HERE to watch Gabbi doing Scent Articles at 20 months old!
Click HERE to watch Gabbi earning her 1st RN leg at 2 years old with a perfect score!
Click HERE to watch Gabbi's 3rd RN leg with a perfect score!
Click HERE to see Gabbi being naughty in the Open ring! :-)